This single layer lemon cake with lemon cream cheese frosting is a bite of sunshine: a light and bright lemon cake, infused with lemon syrup and topped with a smooth lemon cream cheese frosting.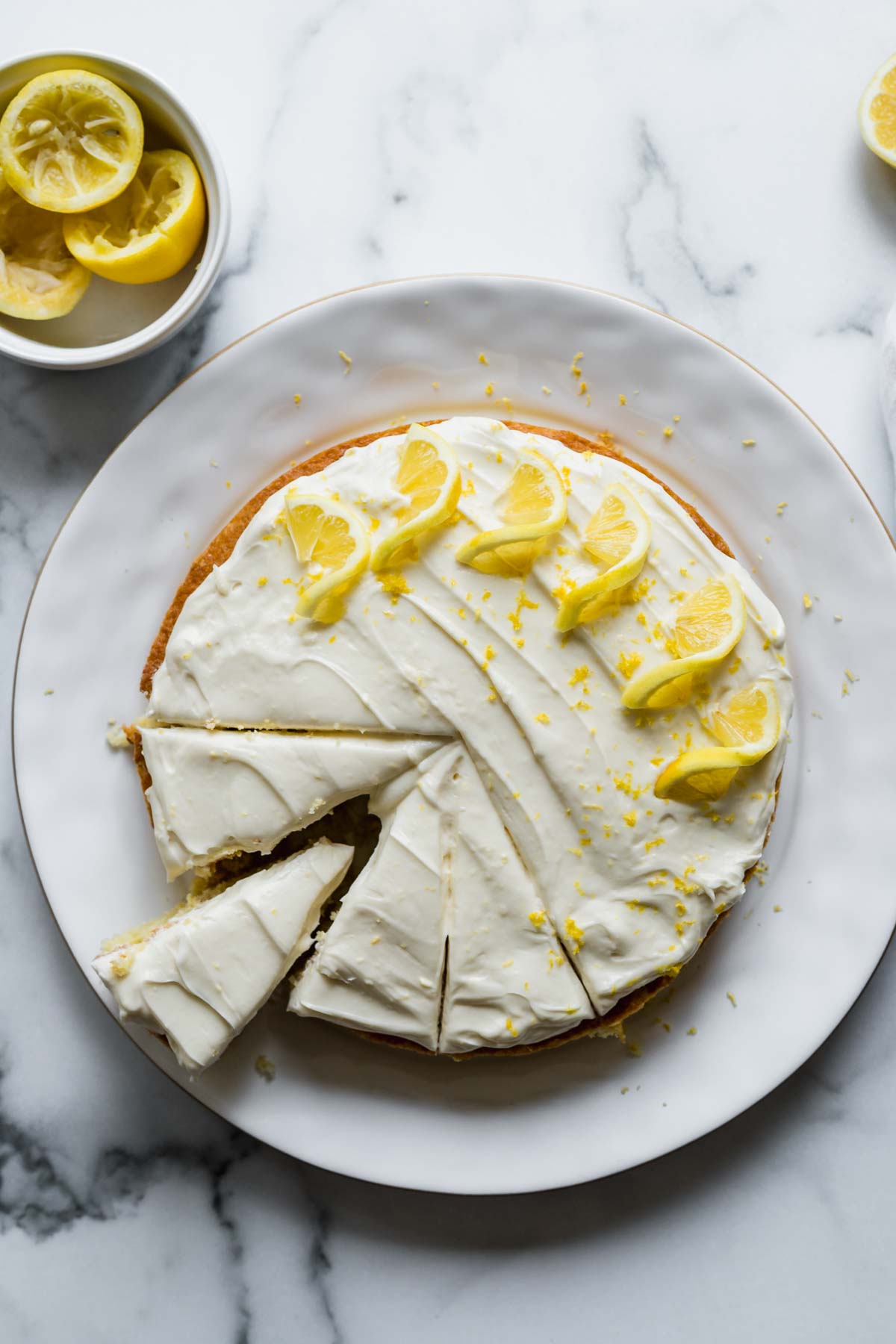 On my birthday this year, which feels like a lifetime ago but really was only 3 months back, Brian and I sat in an actual restaurant (RPM Italian) and had dinner to celebrate. The best part of the meal, shockingly, was not the amazing pasta or wine, but the small lemon cake they brought out at the end. The cake's diminutive size belied its intense, unbelievable lemon flavor. I literally gasped when I tasted it. It was like sunshine.
I think we all need a dose of sunshine right now.
[Read More…]